A Disaster has struck YOUR Hometown!
​
What are the
Survival Plans
for You and Your Family ?
This Site is Designed for the AVERAGE Person, not Survivalists or Doomsday Preppers
When a disaster stikes somewhere almost everyone says how unfortunate it was for those people who were involved. No matter if it was a Flood, Earthquake, Hurricane, Tornado, Fire, Electrical Grid Failure, or any other type of Disaster, most of the people involved were NOT Prepared ! It does not matter if the event was sudden, or if there was some time to get ready, by the time it was ready to happen it was TOO LATE already!

Those who watch what is happening on their televisions say to themselves that something like that could NEVER happen where they live...and statistically they are absolutely correct. When Hurricane Katrina hit New Orleans in 2005 most of the people around the USA were saddened and many sent support through the Red Cross or other Organization, but almost none of them made any plans for their own family in event of a Disaster...that included many thousands of people in New Jersey and New York. Then came Hurricane Sandy, and all the people who thought it could NOT happen to them found themselves in the aftermath of a disaster...without a plan!​​
Be Prepared

The​​ First thing you need to do is to identify what type of disasters are most common in the area you where you live, and then your other preperations will be determined by those factors. While there are many basics that are common to all survival plans, someone who lives in an area that eperiences blizzards and sleet may not need the same things as someone who lives in a hurricane or earthquake zone.


USA MAP of Natural Disasters​​
Once you have determined which subjects you should put the most attention on you should research as much information as needed online in order the best understand the things you will need to be ready. I have included a page with research materials to make this easier for you. While it does not include all the information on each subject it will give you a good place to start
.​

​​
PLEASE Visit the BLOG Page and
Sign the Guest Book !​
Pirate Promos Copyright 2014 disastersurvival411@gmail.com
INTRODUCING !
The Survival Tool
for the 21st Century !​​
​KINDLE
(Click
HERE
for Video Review )​

Then come Back when You Have Time
to Review​ what it Takes
to Provide Your Loved Ones
a Safe Haven in an
Emergency
!​​
* ​
​
If You Chose to Wait, You Might be Too Late !
Is Your Loved Ones Safety worth the Risk?

Some possible emergencies you should be
​ prepared for are:
​
Hurricanes - Tornadoes - Fires/Urban and Wild
Winter Storms - Earthquakes - Extreme Heat
Biological - Nuclear Power Plant - Extreme Cold
Chemical Spills - Public Utilities Down - Food & Water Shortages - Flooding - Broken Water Main
Do YOU know how to Survive Alive ?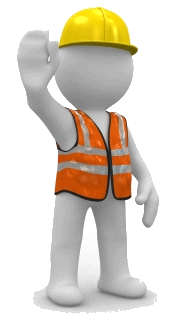 This Site is Still under
CONSTRUCTION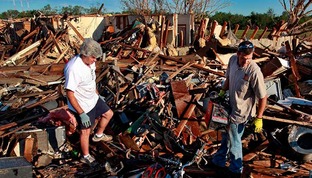 Aftermath of a spring tornado in
​ "Tornado Alley."